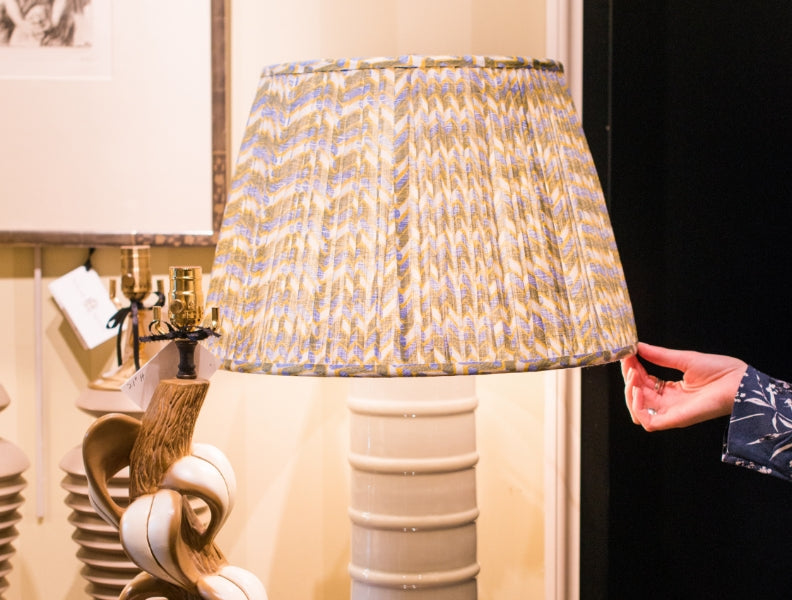 Our Mission
Our mission is to provide our clients with lighting that inspire them to transform a distinctive space in which to live and work.
Who We Are
Edgar-Reeves was born out of a passion for beautiful lighting and antiques. Founders Stephanie and Bill Reeves were avid collectors for many years, and their love of one-of-a-kind things took them around the world in search of exquisite and rare treasures.
Stephanie's unique and creative eye soon won her many clients, who became the cornerstone of a new business. So, with the pop of a cork, good friends in tow, and their standard poodle house mascot at their side, Stephanie and Bill opened the doors to Edgar-Reeves on a crisp fall day in 1995.
Stephanie brought on Maggie Bailey in 2013 and introduced her to the lighting industry while subconsciously igniting a newfound passion in Maggie. In early 2017, Edgar- Reeves transitioned to a new generation. Maggie and Matt Bailey purchased the store to carry on the beautiful legacy started by Stephanie and Bill. Since then, Maggie has worked hard behind the scenes to rebrand Edgar-Reeves, expand their assortment and collections, while staying true to their foundation.
Today, we remain focused on providing a thoughtfully curated selection of lamps and lampshades in various materials, sizes, shapes, and colors. We also specialize in custom lampshades and offer beautiful bell jars and other hanging fixtures to compliment any space.
Please stop by our showroom and experience Edgar-Reeves for yourself. We would be happy to have you!
Get Directions