Design Assistance
We would love to help you find the proper lighting, lampshade, lamp or a combination of all three for your space. We have hundreds of thoughtfully curated lampshades in stock, including sought after brands and seasonal collections. If our collections aren't speaking to you, allow us to help you create a beauty of your own with our custom services.
Custom
We are known for our custom lampshades. We work with you from start to finish to create your dream lighting. We can use your fabric or ours, as well as your frame or ours—the custom choice is yours.
Get Started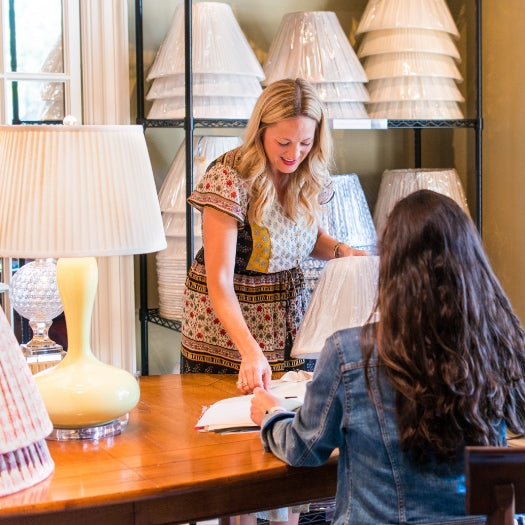 Trade Program
We're dedicated to building long-term relationships with trade professionals seeking the best quality and design. If you're a licensed architect, interior designer, contractor, distributor, or business owner, we invite you to join our Trade Program to take advantage of exclusive perks.
Apply Here
Harps, Washers, & Finials
We offer complimentary harps, washers and standard finials with all purchases. We have a wide collection of special finials offered at a small cost.
Reserves & Approvals
We are more than happy to allow 5 day reserves on inventory and 5 days for client approval on items. If more time is needed, please get in touch with us at info@edgar-reeves.com to discuss options.