At Edgar-Reeves, we believe choosing the proper lampshade is of seminal importance. A shade can often be more of a focal point than the lamp itself. In selecting a lampshade, we sometimes make the analogy of wearing your little black dress with an elegant pair of earrings. Guess where the eye focuses?!
Many outside the lighting industry only know the word "shade" as a noun. At Edgar-Reeves, we spend our days "shading" clients' lamps, as well as those lamps in our own inventory. To shade a lamp is an active verb.
If you are looking for help with shading your lamp, the first thing we need to know is the planned use of the lamp. Specifically, we are interested in where you will use the lamp and the type of décor that suits your taste. Is the anticipated space traditional, transitional or modern? What is your color palette? Are you looking for a soft-backed shade with pleats or a hard-back shade?
Now, let's talk about the fabric: silk, linen or COM (customer's own material). Next, type of shape: drum, empire, oval, rectangular, or square. Lastly, select the finish at the top and bottom of shade: rolled edge, roll fold, or self trim. For an added touch, we can add custom trims in complimentary or contrasting colors.
At Edgar-Reeves, we consider lighting to be an investment in your lifestyle and for your lifetime. Our philosophy is that quality matters; it speaks for itself.
SOME EDGAR REEVES STOCK LAMPSHADES:
Bone/Cream/Ecru/Biscuit/Sea Blue silk box pleat
Oat linen box pleat
Bone/Cream/Ecru silk knife pleat
Bone/Ecru linen roll fold
Oat linen roll fold
Natural/Bone/Ecru/Sea Blue silk overlay
Parchment paper
Kraft paper
Muslin
Pearl burlap
Jute String
Cream/Ecru silk knife pleat drum
Bone/Cream/Ecru silk stretch drum
Cream/Tan linen knife pleat drum
Bone/Cream linen stretch drum
Black/Silver stretch drum
Bone/Cream/Ecru silk knife pleated flat-sided oval
Natural silk stretch oval
Bone/Cream linen stretch oval
Bone silk knife pleated rectangular
Natural silk stretch rectangular
Bone/Cream linen stretch rectangular
Bone/Cream linen stretch rounded square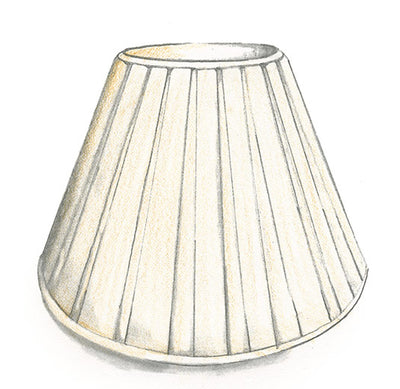 EMPIRE BOX PLEAT
RECTANGULAR KNIFE PLEAT
OVAL STRETCH ROLLED EDGE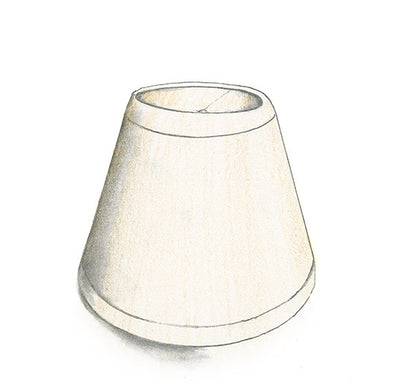 EMPIRE STRETCH ROLL FOLD
EMPIRE STRETCH ROLLED EDGE
ROUND KNIFE PLEAT
DRUM STRETCH ROLLED EDGE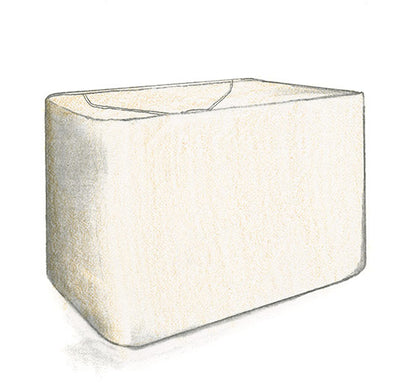 RECTANGULAR STRETCH ROLLED EDGE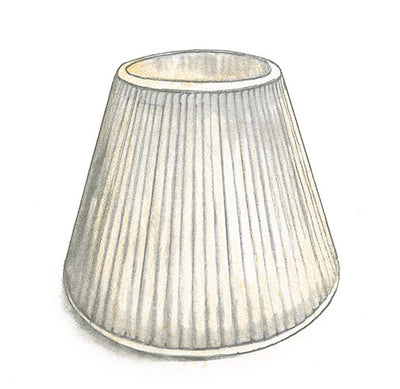 EMPIRE KNIFE PLEAT
EMPIRE STRETCH OVERLAY
Listen in to Lampshades 101
Maggie talks through varying shapes and sizes of shades available at Edgar-Reeves, along with fabric and pleat styles. Contact us with any questions and let us assist in finding the perfect lighting solution for your space!